Dog Beds for Older Dogs
Osteoarthritis (OA) is a chronic disease that affects the joint cartilage, bone, inside the joint capsule (synovium) and the surrounding tissues. The disease process of canine OA of the hip is considered to be very similar to human OA (Clements et.al., 2006). Korchi et.al., (2019) reported synovial inflammation and an increased concentration of blood vessels in early-stage canine knee osteoarthritis through imaging and tissue samples. This inflammation builds up with inactivity, such as when sleeping. 
Osteoarthritis is a condition that can not be reversed. It can cause ongoing pain in the affected joints that is described as 'chronic pain'. Chronic pain may lead to sleep disturbances, particularly in respect to getting to sleep and maintaining sleep (Mathias et. al., 2018). Not having a restful sleep can lead to sleep deprivation, which may lead to hyperalgesia, which is an increased sensitivity to the feeling of pain (Knazovicky et. Al., 2015). 
The Arthritis Foundation (2021) suggest the central nervous system pathways (the spinal cord and brain) that regulate pain may be abnormal in people who are not sleeping well. Their resource, Dr Lee, also states that sleep depravation could lead to an acute inflammatory response throughout the body. A pilot study by the University of Pennsylvania looked at the quality of sleep over 38 days in 40 dogs with diagnosed osteoarthritis.  The clinical trial results showed clinically significant improvements in pain severity, pain interference, joint function, joint stiffness, gait, and quality of life (Mengel, 2021) Another study by Gruen et. Al., (2019), found that improved night time resting (sleep) led to more pronounced daytime activity.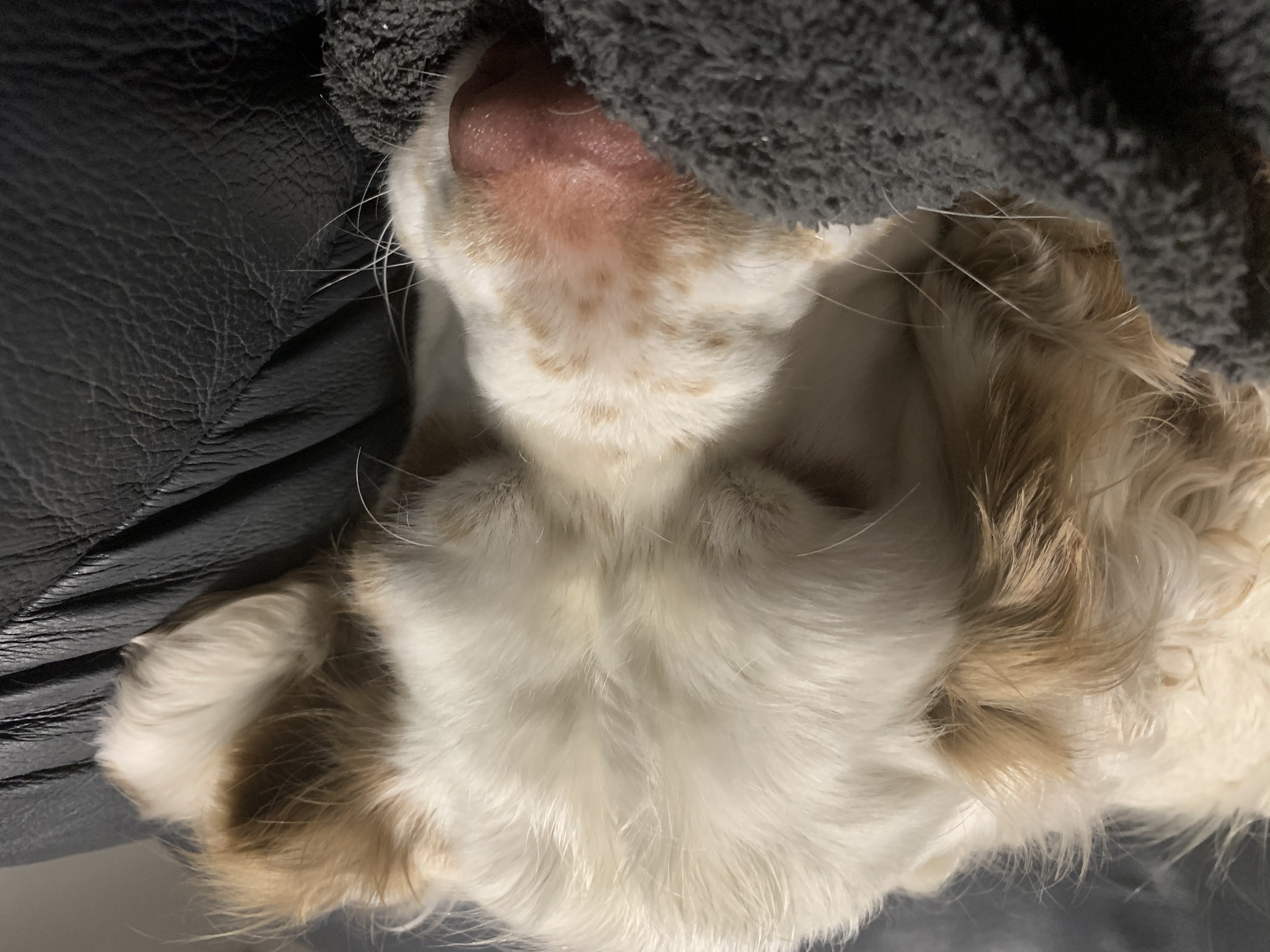 With this in mind, your dogs bed needs to be comfortable, easy to get in and out of and suitable for them. So, how do we look for a bed that incorporates their needs? The following points should be considered when purchasing a bed:
Shape
Size
Mattress 
Material
Location
With arthritis the nerves start to be affected, not firing properly. This leads to a lack in proprioception which makes obstacles, such as the bed entrance, challenging to navigate and they may find distances difficult to judge. Therefore, the entrance to the bed needs to be wide and low. If your dog has short legs, the entrance needs to accommodate them. A majority of beds are oval, round or rectangular, with or without sides.
It is worth observing your dogs various sleeping positions as they should be able to lie in their bed comfortably in their usual positions. If they already have a bed, do they fit into the shape easily? If your dog tends to sleep against things, such as a chair or wall, it would be worth getting a bed with reasonably sturdy sides with easy access. Beds with sides can protect your dog from any draughts and also give them reassurance they are on the bed properly when they go to lie down.
Pillow dog beds and hammock style dog beds are not really very suitable for an arthritic dog as they they may find navigation onto them challenging. 
Size 
To find the ideal size of bed, you can measure your dogs length from the tip of their nose to the base of their tail (closest to their body). You then add 8-12 inches to this measurement (8 if they are small to 12 if they are a large breed) and that gives you the length of bed required. If your dog tends to lay on their side with their legs straight out, you can measure them whilst standing from the floor, straight up their legs, to the level of the top of their back. This will tell you the width of bed you should look for, again, adding around 8-12 inches. The extra width will give your dog enough space to line themselves up to exit their bed. It could be that as they get older they need a slightly larger bed to accommodate them.
Mattress 
As the nerves become affected, atrophy (wasting) of muscles can occur. This leaves some of the areas such as the hips more 'bony' than they were. To be comfortable at night, the bony areas need good padding and support.
There are a variety of mattresses available. Memory foam is a good choice as it designed to reduce pressure on joints and has the ability to conform to the curves of the body. An orthopaedic mattress sounds like it does the same job BUT there are no materials that are certified orthopaedic. It is simply a firm mattress targeted towards support of the joints. A foam bed will not support your dogs joints as well as a memory foam mattress and is more likely to go 'lumpy' with use. 
The thickness of the mattress also matters. If your dog is a big or heavy breed they will need a thicker mattress than a small breed dog. If you have a large breed dog and are are able to view the bed try sitting in it to see if you feel supported or if it is uncomfortable.
Dogs that struggle to step onto the mattress may find it easier if the edge is chamfered. 
With this in mind, you could purchase memory foam and cut it to the size required. You could make a cover yourself for a lesser amount than a ready made bed.
Material
The material should be non slip and easily washable as an older dog may become urinary incontinent. If your dog likes to dig their bed or chew it, you should explore the different materials available and maybe contact suppliers and ask which bed they would recommend. A good combination is a waterproof bed with a fleece covering. The covering of the mattress should fit snugly to prevent your dog from tripping on loose fabric. 
Position of bed
Dog beds should be in a draft free position, near people but away from main traffic. Your dog should be able to relax when they are in their bed. 
There are beds that have a heated pad within them. If your dog can not get into a standard bed with a protective wall around to reduce drafts, it may be prudent to get a flat heated bed.
Always check the returns policy and warranty on the bed you choose before your purchase. If it is not suitable, can you send it back? 
If you intend to move the bed on a daily basis, what is the weight of the bed? Could you manoeuvre it by yourself? Some of the beds can be very heavy.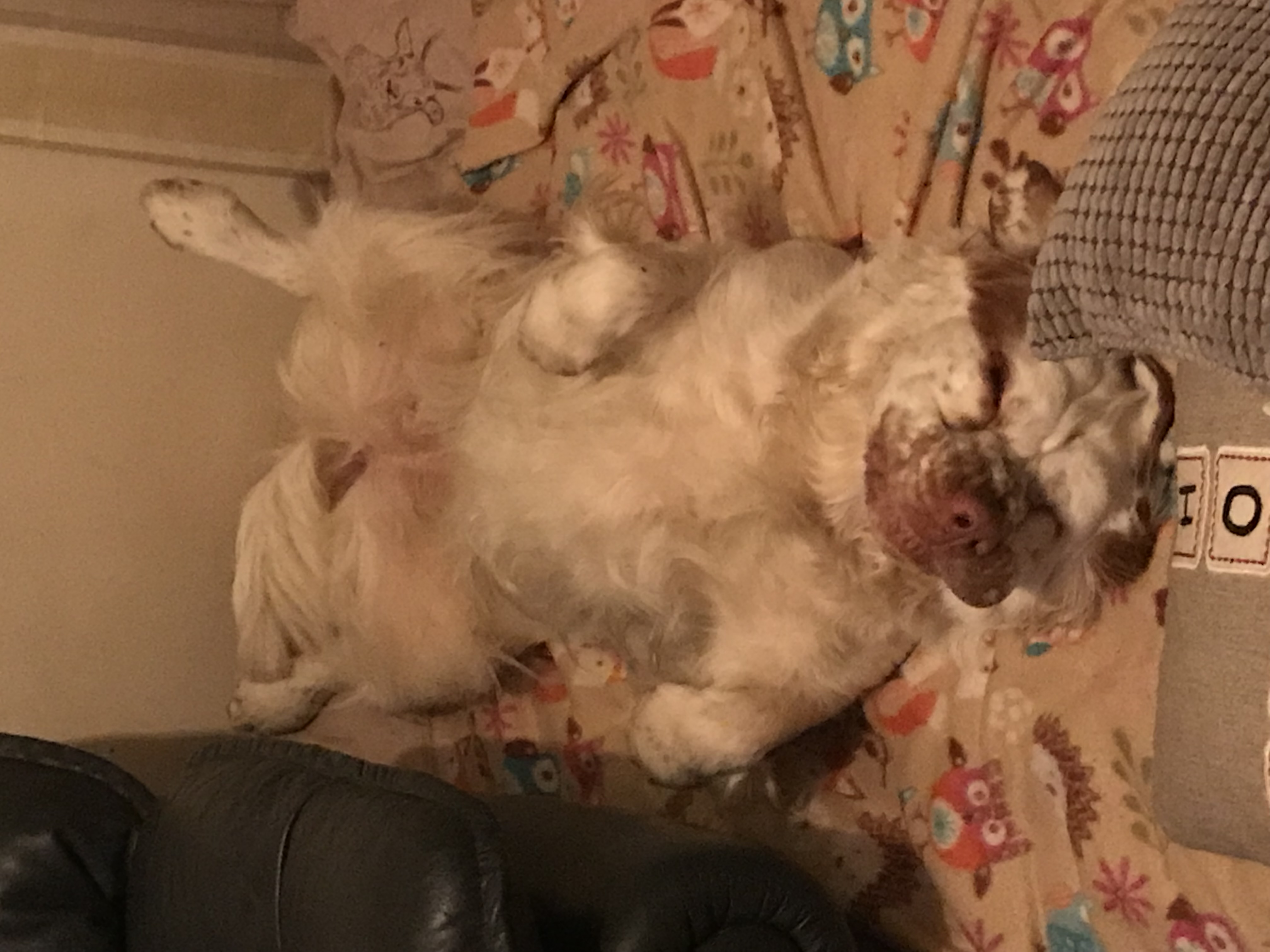 References
Arthritis Foundation (2021). Sleep and Pain. Available at: https://www.arthritis.org/health-wellness/healthy-living/managing-pain/fatigue-sleep/sleep-and-pain [accessed 2nd March 2021]
Clements, D. N., Carter, S. D., Innes, J. F., Ollier, W. E., & Day, P. J. (2006). Analysis of normal and osteoarthritic canine cartilage mRNA expression by quantitative polymerase chain reaction. Arthritis research & therapy, 8(6), 1-9.
Gruen, M. E., Samson, D. R., & Lascelles, B. D. X. (2019). Functional linear modeling of activity data shows analgesic-mediated improved sleep in dogs with spontaneous osteoarthritis pain. Scientific reports, 9(1), 1-6.
Korchi, A. M., Cengarle-Samak, A., Okuno, Y., Martel-Pelletier, J., Pelletier, J. P., Boesen, M., Doyon, J., Bodson-Clermont, P., Lussier, B., Héon, H., Sapoval, M., Bureau, N. J., & Soulez, G. (2019). Inflammation and Hypervascularization in a Large Animal Model of Knee Osteoarthritis: Imaging with Pathohistologic Correlation. Journal of vascular and interventional radiology : JVIR, 30(7), 1116–1127. https://doi.org/10.1016/j.jvir.2018.09.031
Knazovicky, D., Tomas, A., Motsinger-Reif, A., & Lascelles, B. D. (2015). Initial evaluation of nighttime restlessness in a naturally occurring canine model of osteoarthritis pain. PeerJ, 3, e772. https://doi.org/10.7717/peerj.772
Mathias, J. L., Cant, M. L., & Burke, A. L. J. (2018). Sleep disturbances and sleep disorders in adults living with chronic pain: a meta-analysis. Sleep medicine, 52, 198-210.
Mengel,G. A., (2021). A Pilot Study to Evaluate the Big Barker Therapeutic Mattress in Dogs with Osteoarthritis: Final Study Report Summary. Available at: https://gear.tripawds.com/files/2020/11/Big-Barker-UPENN-Study.pdf [accessed 3rd March 2021]
---
---