Swedish Clumber Spaniel Cross Breeding Project
Many Clumber Spaniel owners have heard of the Swedish Clumber Spaniel cross program and indeed, there are many dogs in the UK that are descendants from it. The idea was first broached in 1993 and following further discussions, in 2001 the project finally found it's feet and a committee was formed to implement the pioneering project.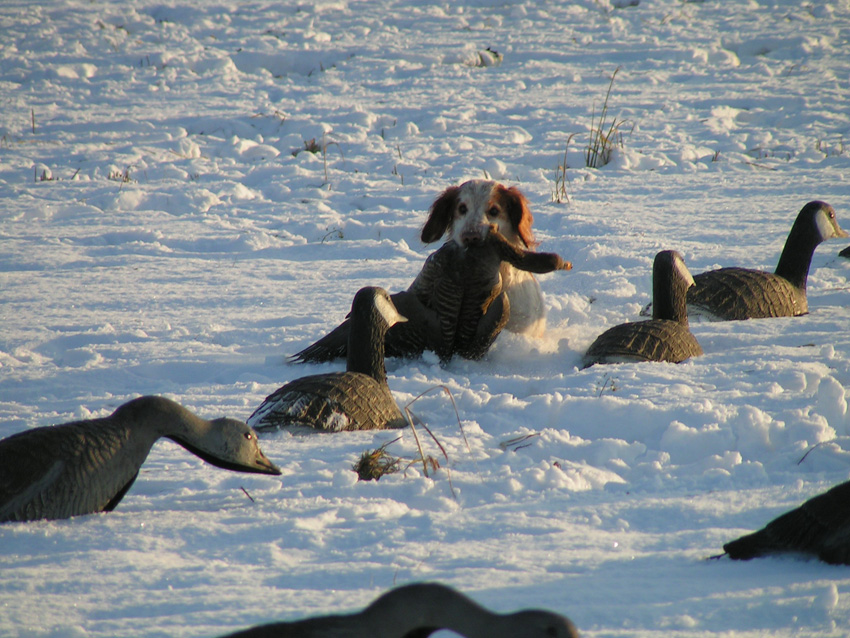 With paperwork in place, a working type Cocker Spaniel male was chosen. Field Trial Champion SE J(j)CH Småviltjägarens Oryx (Orry) was orange and white, weighed 16kg and was a proven stud dog. He was mated with Show Champion Don's Yours Truly - a sound bitch of good temperament, without exaggerations.
In January 2003, 10 healthy puppies were born (5 dogs and 5 bitches). They were the same size as Clumber Spaniel puppies and were registered with the Swedish Kennel Club. Swedish registration numbers all begin with an 'S' and these dogs had a registration number that began with 'SX'. They were overall smaller than Clumber Spaniels (20-22kg) with lighter bone and less feathering. They all had black noses and some were coloured red roan.
Two bitches were chosen to continue the project to be covered by Clumber males. One litter was born at kennel Spindels in Dec 2005 (2 dogs and 5 bitches) and another litter born in kennel Sugar Loaf in July 2006 (8 dogs and 3 bitches). All dogs were registered with the 'SX' registration number. Half of the puppies had liver noses and two of these bitches (one from each kennel) were allowed to be re-registered as Clumber Spaniels (registered with an 'S' only) following being typed as Clumbers at a Championship show in June 2008.
Both these bitches were used for further breeding. Genetically, as the black nose is due to a dominant gene, there was no chance of the liver nosed dogs passing a black nose gene to their descendants. There has been speculation on the percentage of Cocker Spaniel genes that are present in the progeny. Obviously the first generation were half Cocker Spaniel, but as described below, the percentage of Cocker Spaniel genes soon reduce with further generations being bred.
1st generation - 1/2, or 50%
2nd generation - 3/4 or 75% (2 bitches re-registered as Clumber Spaniels)
3rd generation - 7/8 or 88%
4th generation - 15/16ths or 94%
5th generation - 31/32 or 97% (The star was removed from the KC registration documents at this point in the UK)
6th generation - 63/64ths or 98% (In most animals it is considered pure bred again)
7th generation - 127/128ths or OVER 99%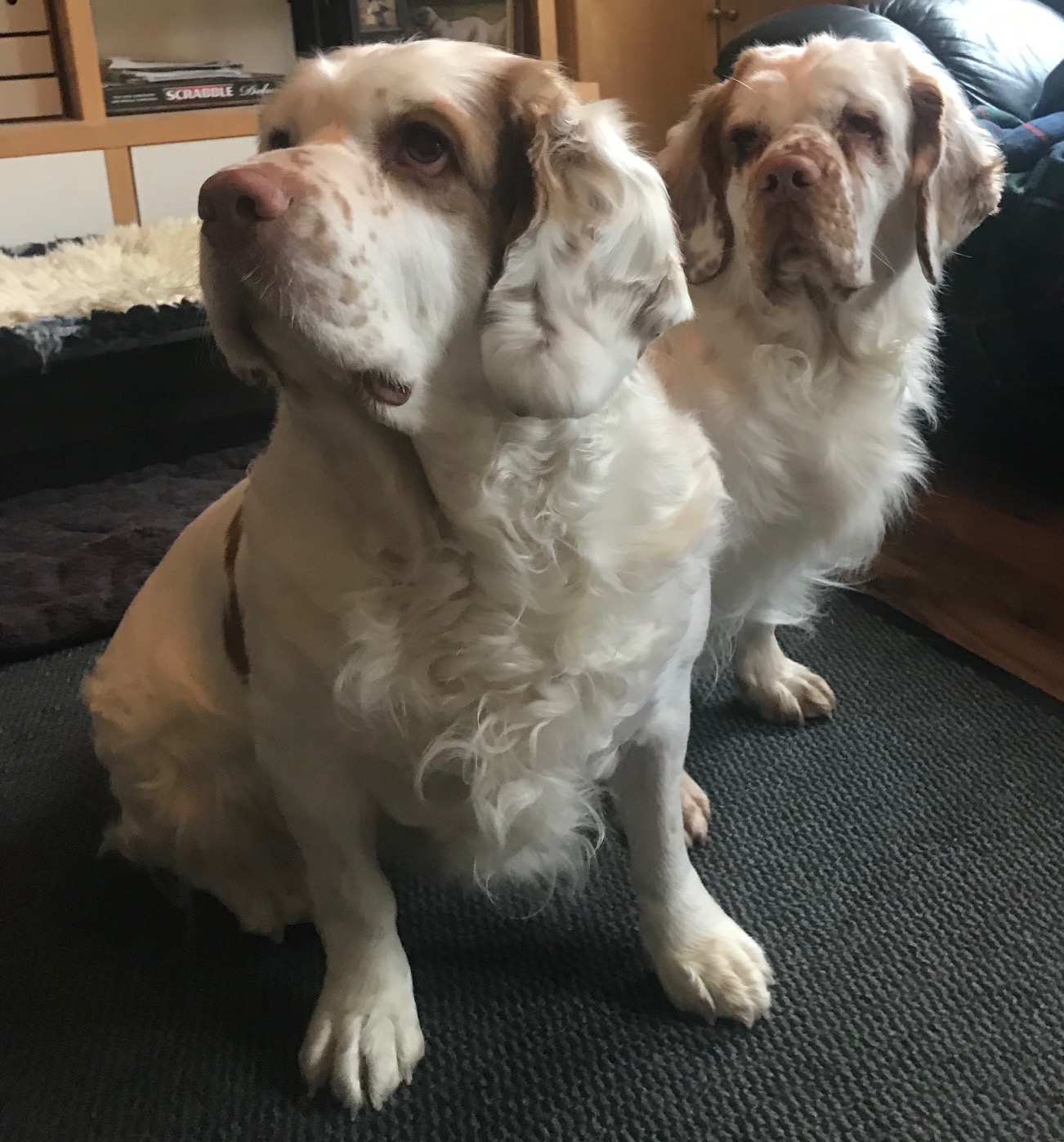 Hettie (left) is 5th generation and has kennel Spindels in her pedigree.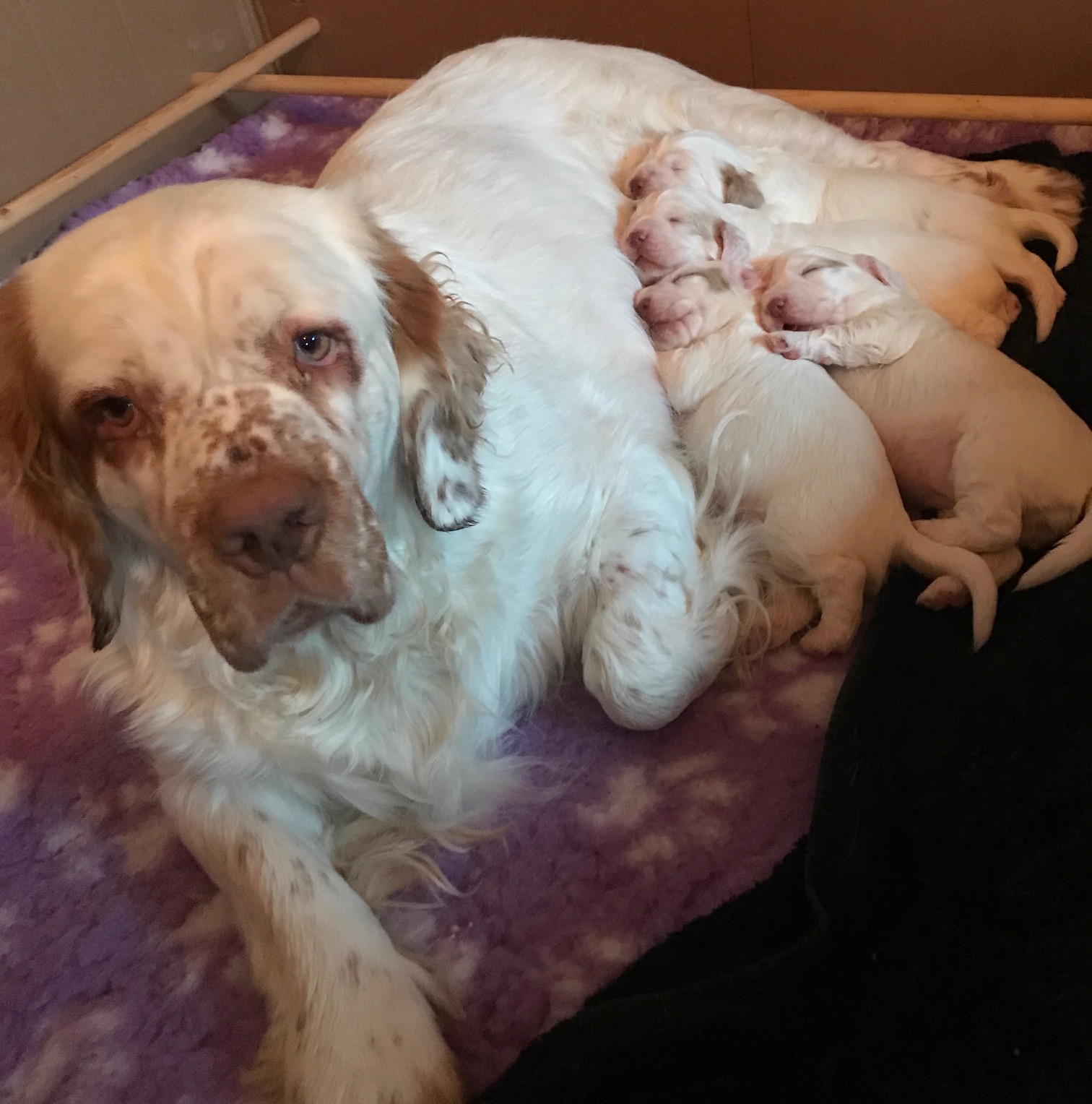 Thatch is 6th generation and has kennel Sugar Loaf in her pedigree. She had a litter that are the 7th generation. Hettie, Thatch and her son, Derek (below) have been EMBARK DNA tested and were reported as Clumber Spaniels.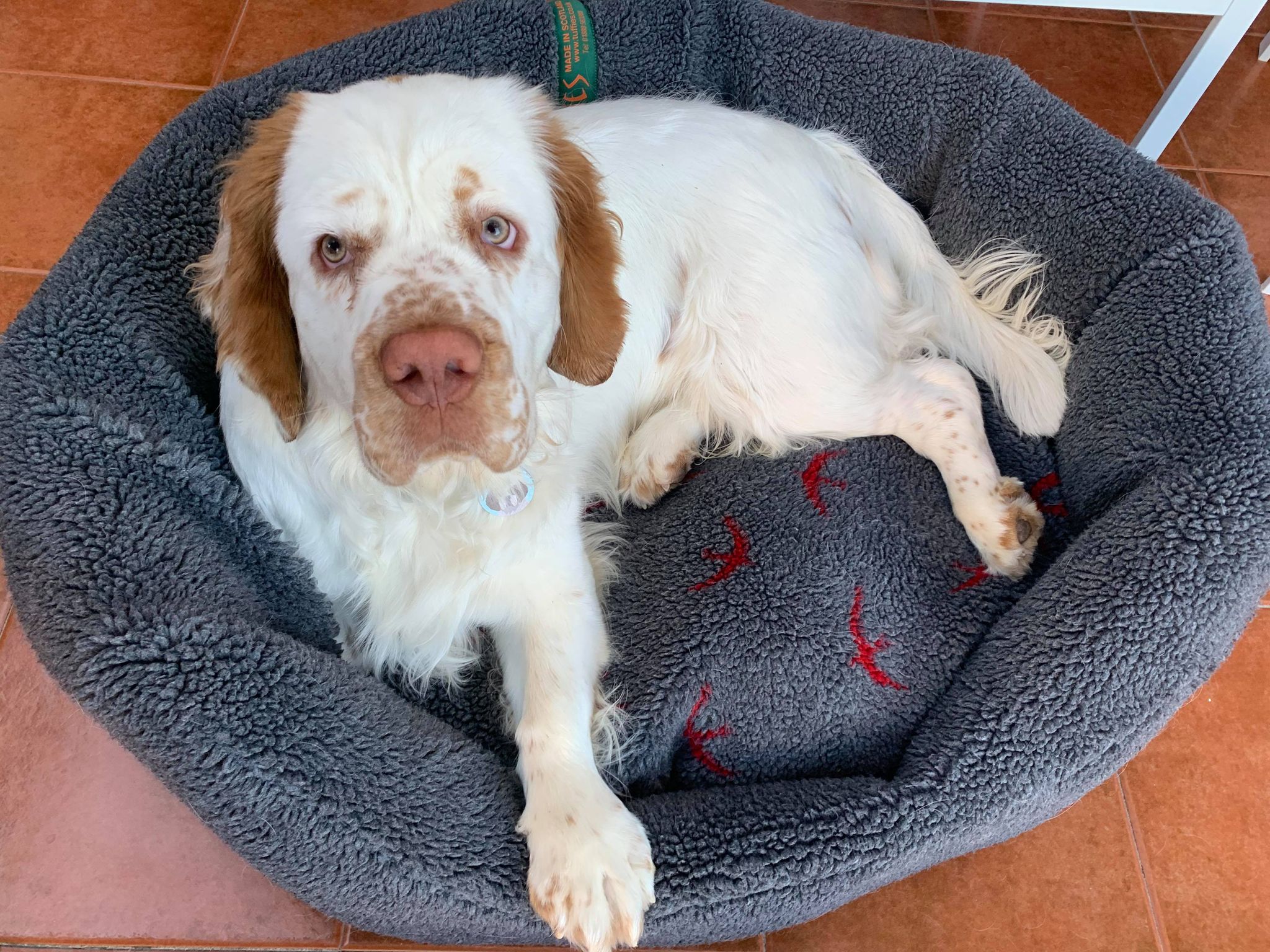 This is a link to an article by Lotta Olsson from the 2009 edition of Clumbers published by Jan Irving (http://erinveine.com/):
---
---